Podlove-Stats for on the go
You're running a podcast-show and use Wordpress and the Podlove Publisher to publish it? But you don't want to login every time when you want to have a glimpse at the stats? What about an App for iPhone and iPad? Say "hello" to Podcast Analytics!
Hello!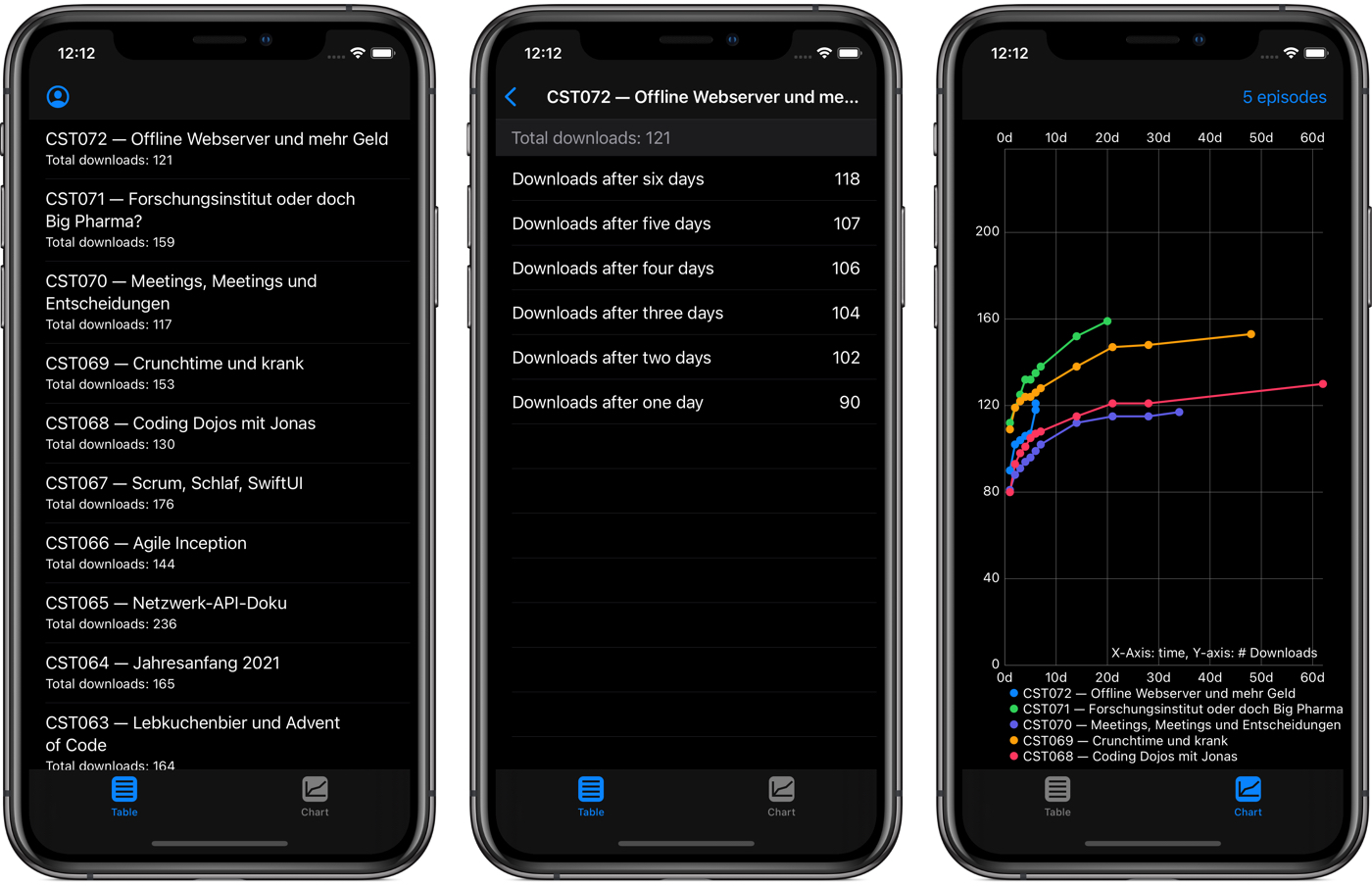 Features
Shows the download numbers of your podcast hosted with Podlove on your iPhone or iPad.
You can see them either in a table or in an in­ter­ac­tive chart.
That's it.
Download

Re­qui­re­ments
In order to use the app, you must run a set of certain software on your server. This is a pretty popular setup among podcasters in Germany, who don't use a paid service.
Questions? Feedback?
You have something important to say? Maybe valuable feedback or feature requests? Or you just want to be a beta-tester? I'm really looking forward to hearing from you! Just send me an e-mail to podcast-app(at)bul­len­scheis­se.de or a direct message on either Twitter or Mastodon.